| | |
| --- | --- |
| Title | WaxWorks |
| Composer | Jezz Woodroffe |
| OS | DOS |
| Sound Chips | YM3812 |
| Tracks | 27 |
| Playing time | 45:55 |
| Pack author | MusicFox |
| Pack version | 1.00 |
| Last Update | 2017-08-13 |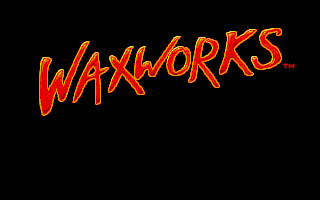 Download

Computers/IBM_PC/WaxWorks_(IBM_PC_AT).zip
(104 987 bytes)
Pack author's comment
A couple things to note:
1.) Some songs (Pub Theme 1 & 2, or Witch Death for example) sound glitchy. This is normal in the game. It's because more than one note is trying to play through a single channel.
2.) I was listening to the MT-32 soundtrack on YouTube and noticed there was an 'alternate' version of the Mine - Combat music. However, this is actually just a glitch in the game and is not actually supposed to sound like that. I did rip the alternate version's VGZ (for AdLib/SoundBlaster, of course), but it is not included in this rip.
The game uses the .mus format. Not sure if it's Accolade's or Horror Soft's own. Swapping the title music (mod7.mus) with any other file will play the respected file on the title screen. However, a few of these will not play properly on the title screen and must be accessed in the game (the aforementioned 'alternate' Mine - Combat music). I did play through the entire game to ensure the songs all sound right. If you notice any problems, please let me know and I'd be more than happy to fix them.