Crack out password screen (SN76489)
My first ever VGM i've arranged so far, using furnace tracker.
Note that I'm still a newbie when it comes to that, I didn't even know how effect list works.
_________________
To-Do list:
?
Current Status: I could only upload 5 VGM packs per VB's stream.
Tempo: 105.95%
Pitch: +1.00
Better Call Mao!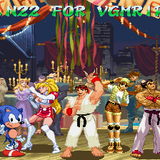 Please, check my WIP list for more updates.