| | |
| --- | --- |
| Title | Super-X |
| Composer | unknown |
| System | Arcade Machine |
| Sound Chips | YM2151, OKIM6295 |
| Tracks | 30 |
| Playing time | 33:39 |
| Pack author | RN22 |
| Pack version | 1.03 |
| Last Update | 2023-03-24 |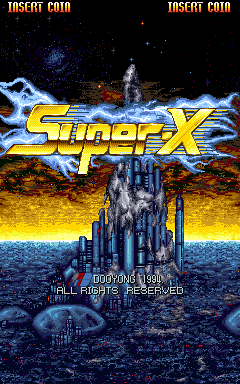 Download

Arcade/Super-X_(Arcade).zip
(152 092 bytes)
Pack author's comment
My eleventh and yet, last Dooyong VGM rip series. This is the original, "fading" NTC version that was released in 1994.
What i mean with "fading", is that every notes has a lil bit of fade to it.
Q: Why did you upload two versions of this? Yet, still the same song.
A: Please, kindly read the .txt file of this VGM pack, you may get answers there.