Title
Cadillacs and Dinosaurs /
Cadillacs: Kyouryuu Shinseiki
Composer
Isao Abe, Syun Nishigaki, Kiyoko Yamada
System
CP System Dash
Sound Chips
QSound
Tracks
38
Playing time
47:11
Pack author
The Green Herring
Pack version
1.50
Last Update
2016-08-04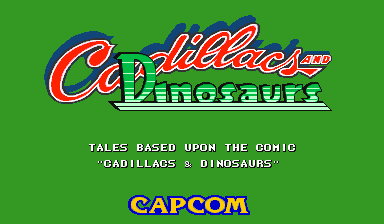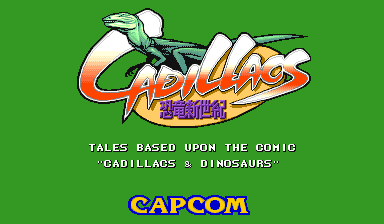 Download

Arcade/Capcom/Cadillacs_and_Dinosaurs_(CP_System_Dash).zip
(4 916 176 bytes)
Pack author's comment
My twenty-second submission! The second CP System Dash game to released and also the second to get a pack here after
The Punisher
, this game also happens to be a beat-'em-up based on a comic book, specifically on Mark Schultz's
Xenozoic Tales
(popularly called
Cadillacs and Dinosaurs
, the name of the first trade paperback). Whereas
The Punisher
was based on a gritty crime drama (at least in spirit),
Cadillacs and Dinosaurs
is a pulp-influenced tale of high adventure in a world where humans and dinosaurs once again coexist and our heroes fight to protect what's left of the environment from those who seek to harm it for personal gain. This extends to the soundtrack, which is fast-paced to match the gameplay with electric guitar shredding almost everywhere. The QSound chip once again brings this out better than it would have on the CP System, and this pack is overall recommended listening.