Title
Rock'n Rage / Koi no Hotrock: John, Rick & She-na
Composer
Shigeru Fukutake, Iku Mizutani, Satoe Terashima,
Noriko Gushiken, Kazuki Muraoka, John Lennon,
Scorpions, Led Zeppelin, Claude Joseph Rouget de Lisle,
Michel Polnareff, John Stafford Smith, The Beatles,
Phil Medley, Bert Russell, Madonna, Tom Kelly,
Billy Steinberg, Falco, Rob Bolland, Ferdi Bolland,
Bruce Springsteen, Bill Conti
System
Arcade Machine
Sound Chips
YM2151
Tracks
35
Playing time
24:43
Pack author
RN22
Pack version
1.01
Last Update
2022-10-07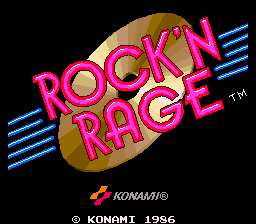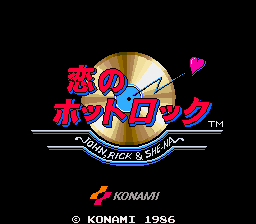 Download

Arcade/Konami/Rock'n_Rage_(Arcade).zip
(186 189 bytes)
Pack author's comment
Oh She-na (Sheena)!
Oh No!! Copyrighted music!!!
jk, It might be the VGM pack that I'm having trouble to put those taggings each vgm. But it's worth it.
Also why i trimmed tracks 09, 14, 18, 21, 24, 25, 26 and 27 into a short one? cuz after the short song plays, it goes back to the underground theme which is (Stage X-2A). so i had to cut it cuz its not related to song and the tagging. but if you prefer having these, iI'll consider waiting this pack pending on submissions until it released to the site, then ill update and add those tracks.