im not good at explaining but based on my experience, vgmlpfnd's purpose is to find loop points and end points of an vgm file. i use this to trim my vgm files without to do manual looping, but sometimes vgmlpfnd can be useless at all. to find a proper loop, you must need to log musics and play it at least 3 to 4 loops which vgmlpfnd can find the exact commands and determine what sample values has the proper loop.
Example for this:
Code:
Source Block Block Copy Copy Information
Start Time Start Time Cmds Time
477258 00:10.82 2374215 00:53.84 26535 00:34.59
Done.
The values you need are Start from the Source Block and Start from the Block Copy. The first value (Source / Block) means "where the loop starts" and the second one (Block / Copy) "where the end sample starts", so actually where the original loop ended. You can use then use vgm_trim with the inputs 0, 477258 and 2374215 in this case.
vgmlpfnd may report f, ! and e in the results. "f" means a proper loop has been found, which is more probable to be the right one than others without an "f" or !. If a "!" is displayed, it means it's almost sure the the correct loop has been found.
Code:
Source Block Block Copy Copy Information
Start Time Start Time Cmds Time
477258 00:10.82 f 2374215 00:53.84 26535 00:34.59
Done.
When you don't get an "f" or a "!", don't worry about it; just check the actual loop time of the track and compare that with the results. Or try to relog it again with much more loops, around 5 to 7 loops if see if vgmlpfnd is gonna find the proper loop for that. If it doesn't work again, try to lower the "minimum of matching commands" to like odd or even numbers. Default of this command is 1024, so try lower, maybe 512 or like 128. after that, there's a bunch of loop points that you can find, it's a little bit tricky, but one thing that you've need to find in vgmlpfnd is the marking like "f" or "!", which proper loop has been found. if it does not working again, I'm sorry, but you have to do manual looping using audacity.
vgm2txt is somewhat edit your vgm files using hex edit, finding the same loop points of each offsets to compare and verify it. or to remove volume of an sample. but there's much more for that that i can't explain properly. But there's an accurate description I found on SMSPower.
VGM Text Writer (vgm2txt) This program converts a vgm to a txt file showing the list of commands in byte order. Although it does not encode the values to notes, it does provide helpful labels, and helps you verify loop points and proper sample values to enter in vgm_trim. If the loop finder has challenges, this tool will help you see why. It acts as a second set of eyes on the results of the loop finder. Although loopfinder is easier to use, the output, once understood, will be the superior authority on the proper loop point. It shows you exactly what is going on. This is also an important asset in the vgm processing toolkit.
-SMSPower
So, that's it. Hope it helps.
_________________
To-Do list:
Rip all Dooyong Games (90%).
Rip all Afega Games.
Tempo: 105.95%
Pitch: +1.00
suprise is surprise, ok?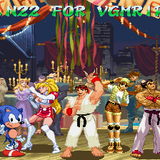 Please, check my WIP list for more updates.