Title
The Legend of Heroes III: White Witch
(aka Eiyuu Densetsu III: Shiroki Majo)
Composer
Falcom Sound Team JDK
System
NEC PC-9801
OS
DOS
Sound Chips
NEC PC-9801-86 (YM2608)
Tracks
63
Playing time
2:37:01
Pack author
dj.tuBIG/MaliceX
Pack version
1.00
Last Update
2015-01-13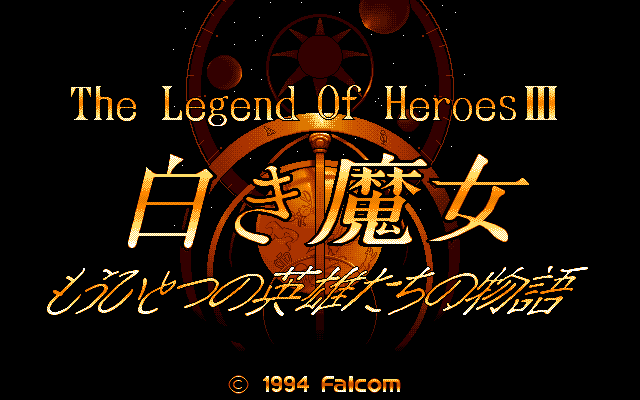 Download

Computers/NEC/The_Legend_of_Heroes_III_-_White_Witch_(NEC_PC-9801,_OPNA).zip
(1 553 212 bytes)
Pack author's comment
Everything recorded in-game. Thanks to UME-3/DMP-SOFT for providing source code to the AFLB unpacker, which was useful in creating my own reverse-tool to play all the music. (The game doesn't have a sound test).
This is the OPNA (YM2608) version of the soundtrack.
NOTE:
Not to be confused with "Legend of Heroes: Prophecy of the Moonlight Witch", which is a modern remake of this game.
Some song titles have been left romanized due to lack of japanese translation skills.
Merry Christmas everyone. :)