Title
Blood Warrior /
Oedo Fight - Fires and Fights are the Blossoms of Edo
Composer
Tatsuya Watanabe
System
Arcade Machine
Sound Chips
OKIM6295
Tracks
16
Playing time
5:38
Pack author
RN22
Pack version
1.01
Last Update
2022-10-28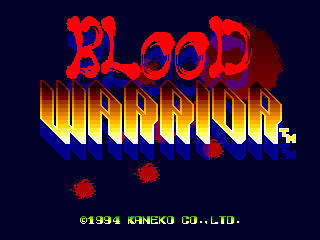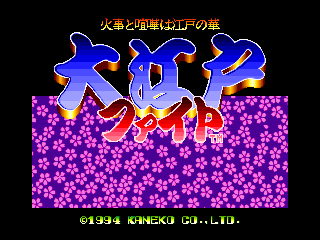 Download

Arcade/Blood_Warrior_(Arcade).zip
(1 069 714 bytes)
Note
This game uses ADPCM stream to play the musics, and seeking does not work properly.
Pack author's comment
Sequel to Shogun Warriors / Fujiyama Buster. Suprisingly, this one was easy to rip, since this VGM pack are short time and less tracks.
I know, the full Japanese name for this is "Ooedo Fight" but I removed the extra "O" for this to make it short.