Title
Shogun Warriors / Fujiyama Buster
Composer
Tatsuya Watanabe, Yasushi Wada,
N. Shlton Andrew Miller, Aaron Briggs,
Dane Jefferies
System
Arcade Machine
Sound Chips
2xOKIM6295
Tracks
26
Playing time
11:36
Pack author
RN22
Pack version
1.00
Last Update
2022-10-28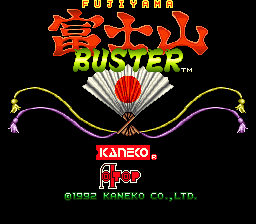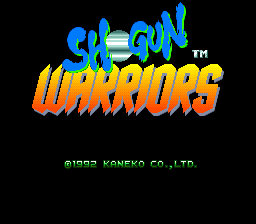 Download

Arcade/Shogun_Warriors_(Arcade).zip
(1 898 636 bytes)
Note
This game uses ADPCM stream to play the musics, and seeking does not work properly.
Pack author's comment
After 7 months of troubleshooting this game, I've finally present to you. Shogun Warriors VGM pack. *sigh. Luckily, this game does not change bank samples on OKI#2 chip, what a relief! Also, I made a MUGEN Screenpack for it before I started to make VGMs. I know it's a broken game I made.
Fun facts about me: I'm also a former MUGEN developer that makes screenpacks, stages, storyboards and also MKP editor (private), before I contribute here in VGMRips.
And that's what my username originated with. RN22.