| | |
| --- | --- |
| Title | RoboCop |
| Composer | Jonathan Dunn |
| System | Nintendo Game Boy |
| Tracks | 6 |
| Playing time | 18:47 |
| Pack author | The Green Herring |
| Pack version | 1.00 |
| Last Update | 2018-06-07 |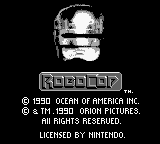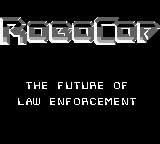 Download

GameBoy/RoboCop_(Nintendo_Game_Boy).zip
(164 676 bytes)
Pack author's comment
My forty-third submission is Ocean Software's Game Boy game of
RoboCop
, a version of the company's loose computer adaptation of Data East's
arcade game
, and the only such version to leave Europe. Filled with the familiar arpeggios and other hardware tricks that characterized European computer game music, it largely remixes the soundtrack from the computer games, but also includes a remix of the famous RoboCop Theme in the first level's BGM. Recommended!
Note:
Not to be confused with
the Game Boy Color RoboCop
, which is a completely different game.