Title
Quarth / Block Game
Composer
Norio Hanzawa, Hidehiro Funauchi
System
Nintendo Game Boy /
Nintendo Game Boy Color
Tracks
15
Playing time
11:20
Pack author
RN22
Pack version
1.00
Last Update
2022-11-11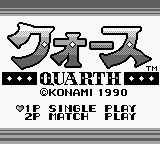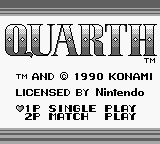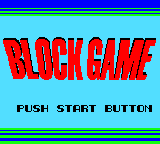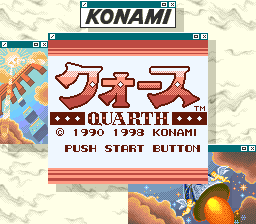 Download

GameBoy/Quarth_(Nintendo_Game_Boy).zip
(59 396 bytes)
Pack author's comment
As I promised, My next rip will be Quarth!
Here it is, please enjoy this VGM pack.
1990 gameboy port made by Konami.
Has the same mechanics, but they enhanced better. You can select up to 6 ships. Each 3 ships have different BGMs.
That explains it in the .txt file, so make sure you read the .txt file first before you judge.