| | |
| --- | --- |
| Title | D.A.S.S. |
| Composer | Loek van Kooten |
| System | MSX2 |
| Sound Chips | PSG (AY-3-8910), MSX-Music (YM2413) |
| Tracks | 13 |
| Playing time | 44:31 |
| Pack author | The Green Herring |
| Pack version | 1.00 |
| Last Update | 2018-10-09 |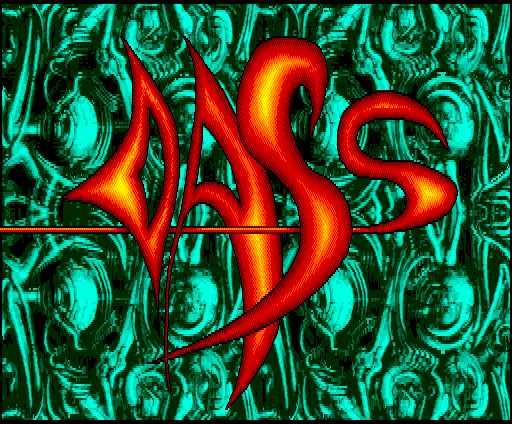 Download

Computers/MSX/D.A.S.S._(MSX2).zip
(155 161 bytes)
Pack author's comment
My fifty-first submission is a Dutch homebrew MSX2 game,
MSX-Engine
's
D.A.S.S.
, among the few to be released in Japan through the
TAKERU
vending machines. This
M.U.S.H.A.
clone features great use of both the PSG and the MSX-Music add-on's pre-programmed synths together for an action-packed soundtrack. A recommended listen!
Note:
The title screen uses the 16-color 512x212 mode of the MSX2, doubling the horizontal resolution while stretching the image vertically to fit the screen. Thus the screenshot is 512x424 to show how the title screen is intended to look. (It can be downscaled to 512x212 to see the original square-pixel image.)