| | |
| --- | --- |
| Title | Fight Fever / Wang Jung Wang |
| Composer | Gim Jae-Yeong |
| System | SNK Neo Geo |
| Sound Chips | YM2610 |
| Tracks | 25 |
| Playing time | 29:01 |
| Pack author | The Green Herring |
| Pack version | 1.00 |
| Last Update | 2014-09-15 |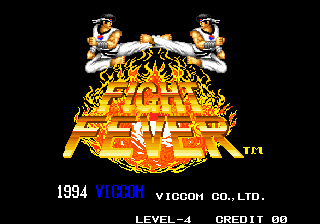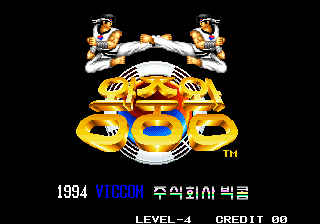 Download

NeoGeo/Fight_Fever_(Neo_Geo).zip
(2 175 176 bytes)
Pack author's comment
My thirteenth submission, simply because one of the tracks in this pack stumped me on how to trim it until I found another method I am now familiar with. The oldest Korean Neo Geo game,
Fight Fever
, known as
Wang Jung Wang
(왕중왕) in Korea, is sadly not the most well-constructed game on the system. However, it has a decent soundtrack that uses samples borrowed from SNK (who apparently
trained a team of nine Korean developers for a year
), and it's overall good listening. That's more than you can say about
Legend of Success Joe
...