Title
The King of Fighters '99: Millennium Battle /
The King of Fighters '99
Composer
Hideki Asanaka, ZOE, MARIMO, USAKO-X,
Yasuo Yamate, Toshio Shimizu, HORI-HORI
System
SNK Neo Geo
Sound Chips
YM2610
Tracks
31
Playing time
54:28
Pack author
The Green Herring
Pack version
1.00
Last Update
2014-10-29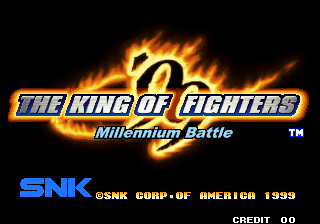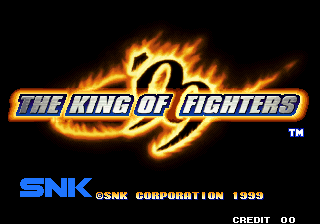 Download

NeoGeo/The_King_of_Fighters_'99_-_Millennium_Battle_(Neo_Geo).zip
(8 404 640 bytes)
Pack author's comment
My twentieth submission! The sixth game in SNK's longest-running series,
The King of Fighters '99: Millennium Battle
(which only gets that subtitle outside Japan) marks the beginning of the "NESTS" story arc and introduces the controversial "Striker" assist system. The soundtrack is as superb as ever, with a darker sound than usual and which continues to be fitting music for both combat and casual listening.