Yea, you've done it. I thought i could work with that pack.

But yeah, thanks so much for uploading this wonderful soundtrack.
_________________
To-Do list:
Rip all Afega Games.
Current Status: My data wiped out, gonna need a break.
Tempo: 105.95%
Pitch: +1.00
suprise is surprise, ok?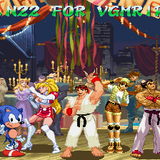 Please, check my WIP list for more updates.