Kaminari wrote:
Is this basically the same as the Japanese soundtrack, without the AY channels?
Yes, but no. as ctr said in the notes. Japanese and European release are different song style/sequence due to only one soundchip, since it uses only nes apu, but its the same song. .
ctr wrote:
The European and unreleased US version has
slightly different music and is not covered by
this pack.
Example of this is track 05.
Please check out .txt file
_________________
To-Do list:
Rip all Afega Games.
Current Status: My data wiped out, gonna need a break.
Tempo: 105.95%
Pitch: +1.00
suprise is surprise, ok?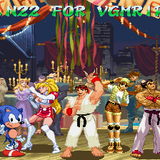 Please, check my WIP list for more updates.