Title
World Heroes 2 Jet /
Nettou World Heroes 2 Jet
Composer
Hideki Yamamoto, Yuka Watanabe,
Hiroaki Shimizu, unknown
System
Nintendo Game Boy /
Nintendo Game Boy Color
Tracks
26
Playing time
23:22
Pack author
RN22
Pack version
1.00
Last Update
2023-01-12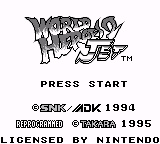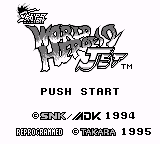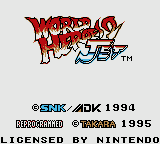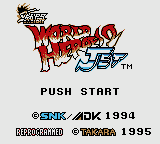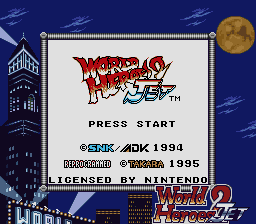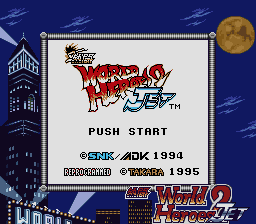 Download

GameBoy/World_Heroes_2_Jet_(Nintendo_Game_Boy).zip
(164 740 bytes)
Pack author's comment
WH2 Jet VGM pack Series 2 of 2.
Another port developed by Betop and Takara, I guess.
It's similar to the AC port of WH2 Jet, but some of the musics are missing due to ROM storage, iirc.
Noticed that the Japanese version has the word "Nettou" on the upper-left side of the title screen, while US and EU versions don't.